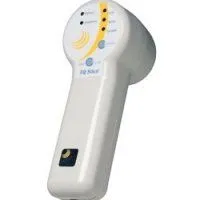 FDA approved Cold Laser Therapy, also known as Low Level Laser Therapy or Phototherapy, has been widely used by health care professionals for over thirty five years. In addition, this therapy has been the subject of numerous studies with over 3,500 scientific papers published worldwide.
Cold Laser Therapy is treatment that produces a beam of light in which high energies can be concentrated to a specific area. This laser light has unique physical properties, which no other ordinary light has. The unique properties of coherence and monochromaticity are the key to why laser light is so effective compared to other kinds of light in pain reduction and healing.
How it Works:
Cold Laser Therapy can strengthen and heal damaged cells. Using photochemical processes, laser light inserts bio-photons into damaged cells. The cells begin to produce energy (ATP), which improves their function, assists their division, strengthens the body's immune system, and causes the secretion of various hormones. The tissues are healed, and pain disappears. If damaged cells have died, the bio-photons help the division of neighboring cells, generating new tissues, and thus bring about healing.
Cold Laser Therapy: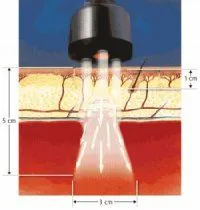 • Promotes healing in many conditions by penetrating the skin, increasing the ATP and activating enzymes in targeted cells.
• Activates a growth factor response within the cells and tissues as a result of increased ATP and protein synthesis.
• Improves cell proliferation.
• Provides pain relief as a result of increased endorphin release.
• Strengthens the immune system response via increasing levels of lymphocyte activity.
Cold Laser Therapy is an Effective Treatment for:
Inflammation
Arthritis
Sprains/Strains
Disc Herniations
Medial/Lateral Epicondylitis (Golfers/Tennis Elbow)
Pain Control
Tendonitis
Minor Nerve Damage
Adhesive Capsulitis
Amongst Many Other Musculoskeletal Disorders...
For more information, or to schedule Cold Laser Therapy, contact Dr. Nick Andolina, of Andolina Chiropractic & Rehab of Woodbridge.